Hope Stories
When a medical condition impacts the brain or spine, patients and their families naturally experience a wide range of emotions. But along with feelings of anxiety, uncertainty, and fear, hope frequently can coexist. Our patients have taught us that while success is not universal when the brain or spine is affected, it is often within reach. The following "Hope Stories," told with the permission of our patients, present satisfactory solutions to challenging neurological situations.  As you are reading, please remember that every patient is unique. Results of neurological care are not always the same.
Jerry & Judy's story
Spinal stenosis
Judy and Jerry have shared a lot in 52 years of marriage. Their latest bond is the condition of their spines and the device used to stabilize it.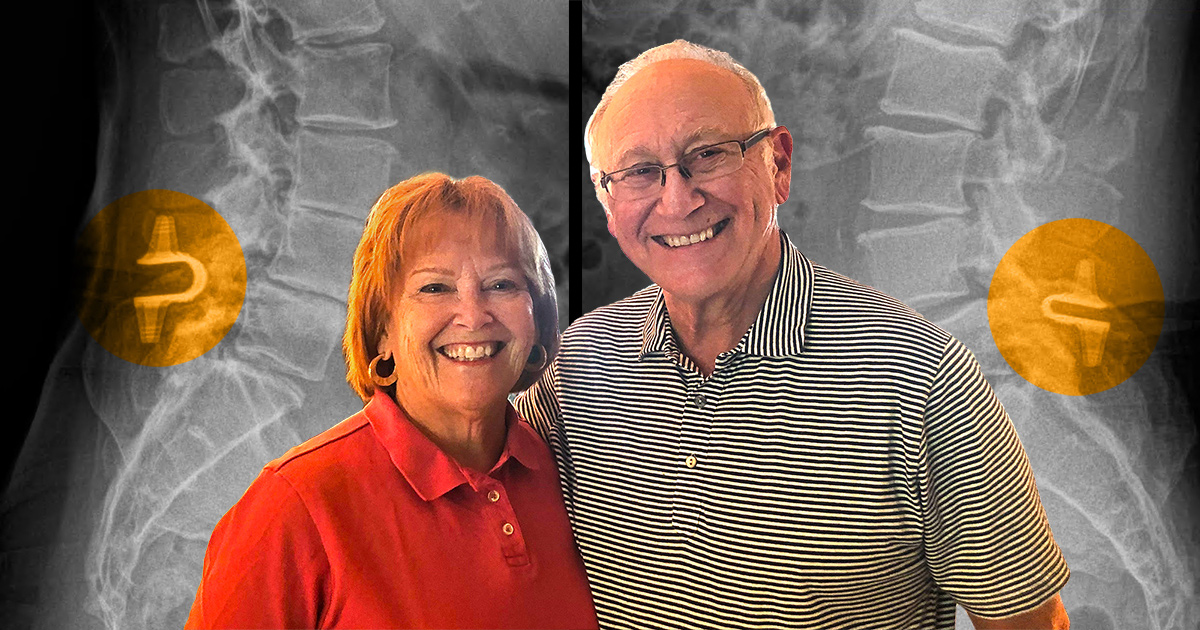 More stories from spine patients
Meningioma tumor
Bryan remembers a Friday night in November 2020, when he started having trouble remembering things and seeing "a little green area" that shouldn't have been there.
More stories from cranial patients
Mayfield Spine Athlete
Most of us don't give much thought to the spine – an engineering wonder of disk-buffered vertebrae that allows us to twist, bend, and lift. "For most people the spine is an invisible component of their lives – until it goes bad," says William Tobler, MD, a Mayfield neurosurgeon. "But once it goes bad, it's a lifestyle-changer."
If you are undergoing treatment for a back problem, are facing surgery, or are simply fortunate enough to have a healthy back, now is the perfect time to start thinking like a "spine athlete,"  Dr. Tobler says. "Just as a professional athlete trains constantly, spine athletes benefit by becoming disciplined with regard to their conditioning and healthy living."
Need some inspiration?
Here are the stories of some of our spine athletes.
If you are a current or former Mayfield Spine Athlete yourself, and if you'd like to share your story, please contact us.

Bill's story >>
Diagnosis: Progressive adult idiopathic kyphoscoliosis


Shannon's story >>
Diagnosis: Spondylolisthesis

Merrill's story >>
Diagnosis: Foraminal stenosis

Brewster's story >>
Diagnosis: Herniated lumbar disc

Chris's story >>
Diagnosis: Disc
degeneration & herniation

Gary's story >>
Diagnosis: Herniated discs