Jamie's story
Ischemic stroke
"It was the most amazing thing I've ever seen in my life."
Jamie recovers from a stroke after blockage removed from her brain
Brad was understandably nervous as he headed into the intensive care unit to see his wife Jamie.
It had been only a few hours since Jamie started showing symptoms of a stroke. Her speech had been slurred, the left side of her face was drooping, and she couldn't hold her left arm up. But when Brad saw her in the hospital after surgery, he saw something different.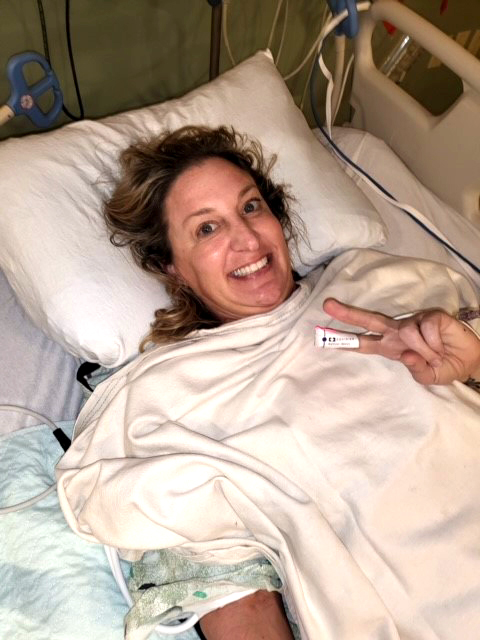 Jamie in recovery.
"She looked at me and said, 'Hi' – full smile, perfect speech," Brad recalled. "It was the most amazing thing I've ever seen in my life. It was like they went in and flipped a switch."
Mayfield neurosurgeon Dr. Andrew Ringer had performed a thrombectomy, inserting a catheter to remove a blood clot large enough to completely block a major artery inside Jamie's brain. The blockage had limited blood flow and cut off oxygen to her brain.
Dr. Ringer said the difference between Jamie's symptoms before the thrombectomy and after removing the clot was dramatic. The fact that she had only been showing symptoms for about three hours was a key factor in her successful surgery.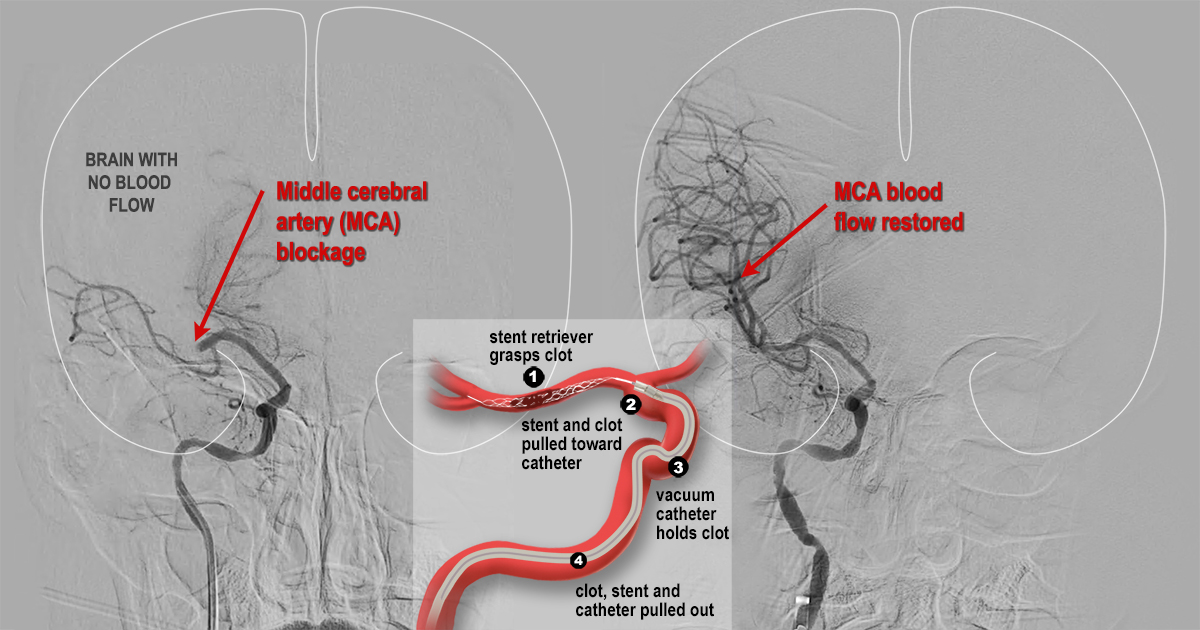 "Jamie was experiencing common signs of an occlusion of the middle cerebral artery that was consistent with a stroke," the neurovascular specialist said. "She was having trouble speaking, and she could not hold up her left arm. The angiogram showed a significant blockage. After we removed the clot, she was able to speak clearly almost immediately."
When symptoms of a stroke appear, seconds can make a difference in whether the patient survives and avoids long-term damage. The statistics are sobering: Someone in the U.S. suffers a stroke once every 40 seconds, and more than 160,000 Americans died from a stroke in 2022. About 87 percent of all strokes are ischemic strokes, in which blood flow to the brain is blocked – the same kind of stroke that Jamie suffered.
A normal day turns into an emergency
Monday, March 6 started as a normal day for Jamie. In the afternoon, she took advantage of the nice weather by walking the family's dog and then throwing the ball in their backyard in Delhi. Then, she remembers feeling "strange."
"It was almost like I saw stars a little bit, like when you bend over and stand up too fast," Jamie said.
Still, she had no idea of the symptoms until Brad saw her and said, 'Jamie, look at me.'
"She just started mumbling at me," he said. "Her voice was really low and slow. She went to sit up and it was like she was in slow motion. She smiled, and only the right side of her face went up."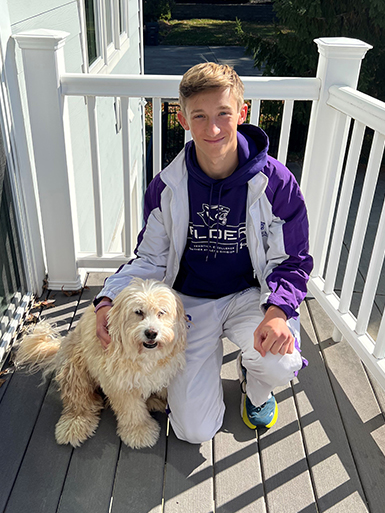 Jake with the family dog Louie.
Brad called to their son Jake, who happened to be learning about strokes in his high school physiology class. He had just taken a test that included questions on how to recognize a stroke – but the real test was about to come.
Jake started an exercise called "BE FAST" with his mother – testing balance, eyes, face, arms, speech and time to call 911. When he tried to talk to his mother and she was unable to follow some simple commands, he turned to his father and said, "Dad, she's got to go to the hospital."
Jamie was awake for the entire procedure.
"I still didn't know fully that I was having a stroke," she said. "In the ambulance, they kept talking about my speech."
The medical team at Good Samaritan Hospital made clear that Jamie hadn't had a stroke; she was having a stroke. The symptoms had started about 4 p.m., and Jamie was at the hospital by 5:30 p.m. and out of surgery before 7 p.m.
"The chances for survival and full recovery from a stroke increase exponentially the earlier we get the patient into surgery and remove the blockage," Dr. Ringer said. "These results are not a miracle, although they might seem miraculous in this case. They are the result of careful planning and coordination that focuses on getting patients the care they need as quickly as possible."
Good Samaritan Hospital is designated a Certified Comprehensive Stroke Center by the Joint Commission. Jamie also benefited from an early alert system that uses artificial intelligence to identify stroke patients immediately, shaving valuable minutes off the time until patients get into the angiography suite and the blockage is removed. Mayfield neurosurgeons have worked with the region's leading health systems to have the technology, powered by a company called Viz.ai, installed in area emergency rooms.
But Dr. Ringer emphasized that the best defense against strokes is for family, friends or onlookers to recognize symptoms and act quickly.
Today, Jamie has some headaches that are improving steadily and some residual pain in her leg. But she knows how fortunate she was to survive.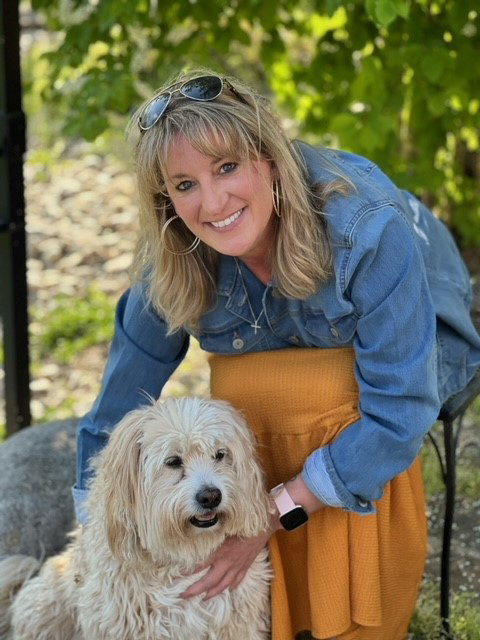 Jamie and Louie.
"People who saw me, they all were astonished," Jamie said. "They said everything went back to normal. I know that getting there quickly saved my life."
~ Cliff Peale
Hope Story Disclaimer -"Jamie's Story" is about one patient's health-care experience. Please bear in mind that because every patient is unique, individual patients may respond to treatment in different ways. Results are influenced by many factors and may vary from patient to patient.
---
Related links: