Susan's story
Normal Pressure Hydrocephalus (NPH)
It's unusual for a woman in her late fifties to live in a nursing home, but that's where Susan, a former computer technician, found herself for about six months in 2012 after experiencing nearly seven years of seemingly unexplained memory problems, bladder problems, cognitive decline, and balance issues. The condition that half a dozen doctors could not identify was normal pressure hydrocephalus (NPH), a neurological disease with symptoms that can resemble Alzheimer's disease or Parkinson's.
"None of the symptoms of NPH are a normal part of aging," says Bradford Curt, MD, the Mayfield neurosurgeon who diagnosed Susan's NPH and successfully treated her. "Unfortunately, too many people simply accept a diagnosis of Alzheimer's or something else because of a lack of awareness or understanding or a failure to connect the symptoms."
NPH typically occurs in adults 55 years and older. It is an accumulation of cerebrospinal fluid that causes the ventricles of the brain to enlarge, causing Alzheimer's-like symptoms to appear. This is why the condition is sometimes referred to as the "Alzheimer's Imposter." The Hydrocephalus Association estimates more than 700,000 Americans have NPH, but that less than 20 percent receive an appropriate diagnosis. The statistic is unfortunate because NPH is one of the few causes of dementia that can be controlled or reversed with treatment.
At various times, Susan was thought to have early dementia or that she was "just getting old" because of memory problems, confusion, frequent falls, and urinary incontinence because of excessive weight and a lack of exercise. She could no longer live on her own and was forced to move to a nursing home.
The most common treatment for NPH is the surgical implantation of a shunt, a flexible tube designed to drain cerebrospinal fluid away from the brain and safely into the abdomen, allowing the enlarged ventricles to return to a normal state. The procedure typically takes less than an hour.
Newer technologies, particularly programmable shunts, significantly increase the likelihood of a one-time procedure after NPH is diagnosed. Fixed-pressure shunts are also available, but if the speed and amount of drainage needs to be adjusted, another surgery -- and possibly more than one -- would be required. With a programmable shunt, the setting can be adjusted with a special magnetic programmer in a doctor's office.
Susan found out she had NPH only after fainting during a routine visit to her primary care doctor and being transported to a hospital, where a CT scan was done and a referral made to Dr. Curt. A day after being treated with the CODMAN® HAKIM® Programmable Valve or shunt, Susan was out of the wheelchair and walking with the support of a walker.
"NPH almost robbed me of a life with my children and grandchildren," Susan says. "I would tell anyone who experiences any of the symptoms I did to at least rule NPH out. It could save your life."
"NPH is only difficult to diagnosis if you don't know what you're looking for," Dr. Curt says. "Seek out a specialist in neurology or neurosurgery if you or a loved one suspects you have NPH. Early diagnosis improves the chances for successful treatment."
~ Cindy Starr
Hope Story Disclaimer -"Susan's Story" is about one patient's health-care experience. Please bear in mind that because every patient is unique, individual patients may respond to treatment in different ways. Results are influenced by many factors and may vary from patient to patient.
"I would tell anyone who experiences any of the symptoms I did to at least rule NPH out. It could save your life." - Susan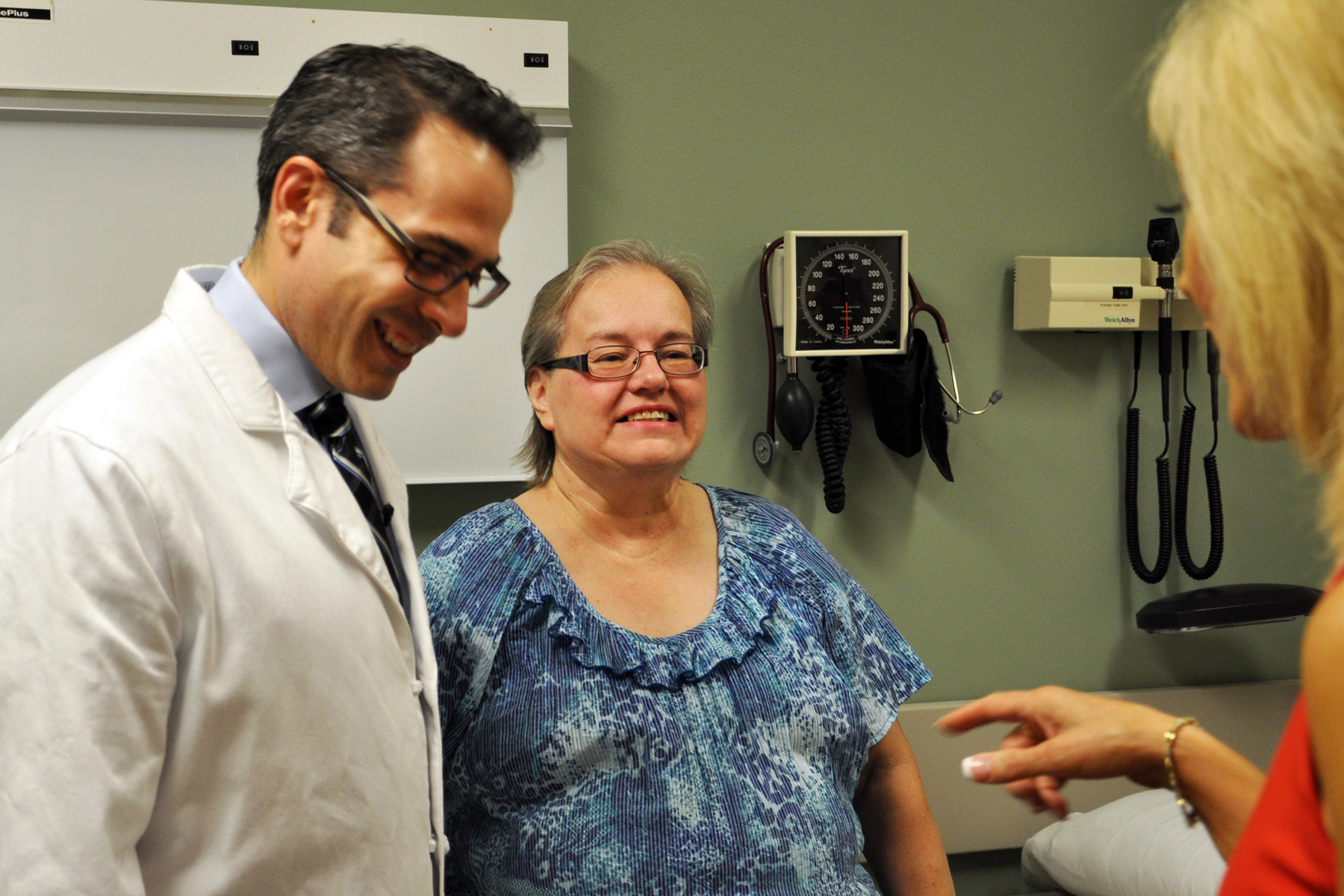 More than 700,000 Americans have Normal Pressure Hydrocephalus - NPH but that less than 20 percent receive an appropriate diagnosis .
---