Appointments for Spine Conditions
or toll-free 800-325-7787
---
In Northern Kentucky
call 859-916-7680
---
NEW patients can book online with our convenient, self-scheduling program.
Book Online
Appointments for Brain Conditions
or toll-free 800-325-7787
To speak with an Access Coordination Specialist
---
In Northern Kentucky
call 859-916-7680
During regular business hours, and we will get you scheduled as soon as possible. If you are already seeing a Mayfield provider, that office can assist you in making an appointment.
At Mayfield, patient care is a team effort.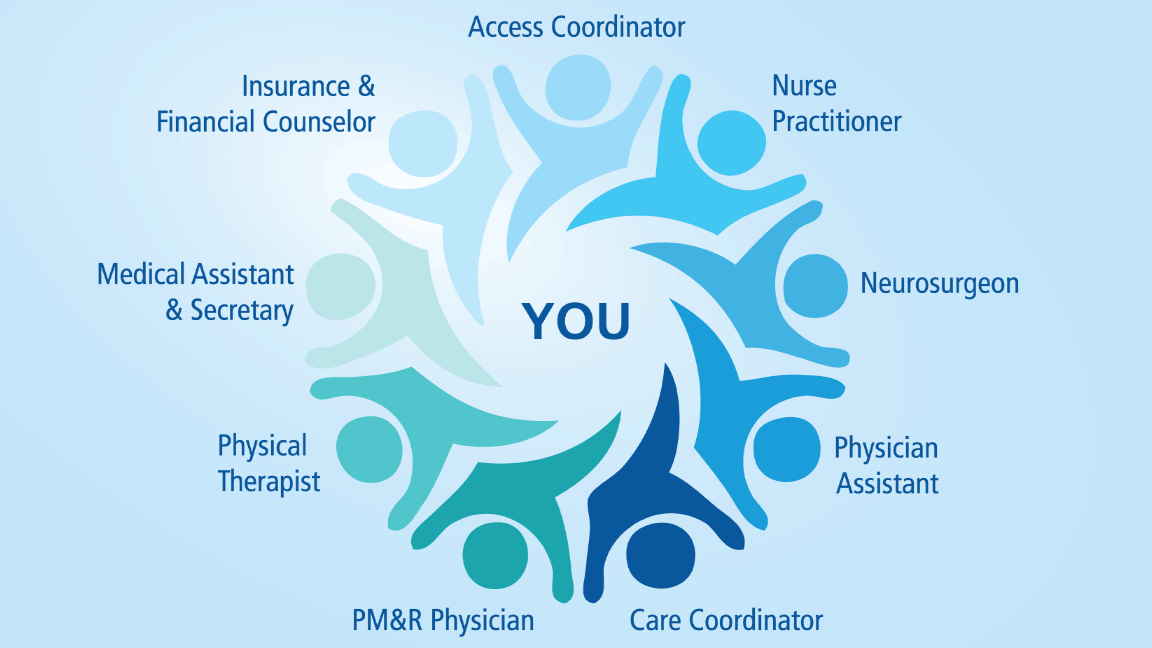 Each of our care teams combines the skill and experience of many healthcare providers who specialize in different aspects of brain and spine treatment. When our specialists work together in an integrated practice, we keep the focus where it belongs — on you!
Why see an Advanced Practice Provider first?
Note: New patient appointments booked online will be made with one of our PM&R physicians or an Advanced Practice Provider who works in a neurosurgeon's care team. The neurosurgeon is identified in the provider listing.