Mikey's story
Foot drop
Spine surgery leads to relief for "foot drop"
Mikey knows injuries. Sore knees and a broken leg in high school. Shoulder surgery as an adult. Pain injections to relieve his sciatica. A total knee replacement in early July.
He was just starting to recover from that latest surgery when he got out of his car in early August. This time, Mikey knew something was different. He could barely use his left leg, and when he did try to walk, he had trouble lifting his left foot.
"I could feel it, but it wasn't working right," he recalls now. "I couldn't lift my foot, so when I walked, I dragged my foot a little bit."
A trip to the emergency room followed, where doctors tried muscle relaxants and anti-inflammatories. Three days later, he was back at the hospital. Doctors considered whether Mikey was suffering from cauda equina syndrome, when a disc herniation in the lower back compresses a bundle of nerve roots. They also diagnosed dorsiflexion weakness – commonly called "foot drop" – which includes an inability to lift the front part of the foot, a condition that often leads to falls.
After an MRI scan, Mikey was connected with Dr. Zach Plummer, the newest neurosurgeon at Mayfield Brain & Spine. A spine specialist, Dr. Plummer recognized that severe spinal stenosis, or pinching of the nerves in the spinal column, was impacting the L3-L5 levels of the Mikey's spine. A laminectomy, to create space for the nerves, should relieve the pressure and restore full function to his leg and foot.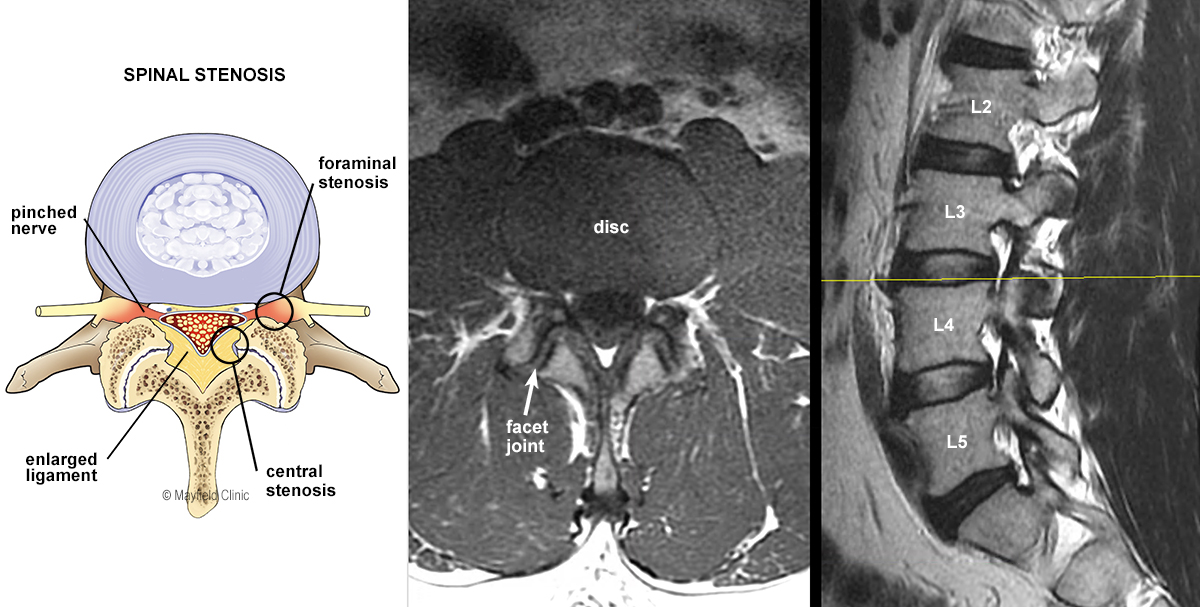 "The situation was urgent because the lumbar nerve impingement was having a severe impact on Mikey's daily function, particularly in his left leg and foot," Dr. Plummer said. "The medical team agreed that he needed surgery immediately. By enlarging the spinal canal at this critical juncture and removing the herniated portion of the disc, we were able to relieve the nerve impingement and start his healing process."
Mikey acknowledged that he was "terrified."
"I had never seen anything like this, where I lost the use of my foot," he said. "I couldn't stand on it, I had no muscle control. I could bend it, but that was about it."
The mid-August surgery at The Jewish Hospital – Mercy Health proved successful. Mikey went home two days later with a walker. A week or so later, he started physical therapy at Mayfield's Northern Kentucky office. He kept advocating for his PT team to let him progress faster.
"The most successful recoveries result from the determination of patients to regain strength and daily function," physical therapist Jordan Earlywine said. "What patients accomplish at home has the greatest impact on their recovery."
Two weeks after surgery, Mikey was walking better and his foot symptoms were steadily improving. Now his foot strength is approaching normal, and he no longer has to use a cane or other assistance to walk around.
"Just to see him walking normally is amazing," Dr. Plummer said. "He is advocating for his own care and his own health through physical therapy, and I am confident his recovery will accelerate as he gains strength and function."
Mikey works as a supermarket meat manager. He loves riding mountain bikes, as well as playing and coaching soccer.
"I'm focused on getting back to work, on being me again – back to what I was before," he says.
~ Cliff Peale
Hope Story Disclaimer -"Mikey's story" is about one patient's health-care experience. Please bear in mind that because every patient is unique, individual patients may respond to treatment in different ways. Results are influenced by many factors and may vary from patient to patient.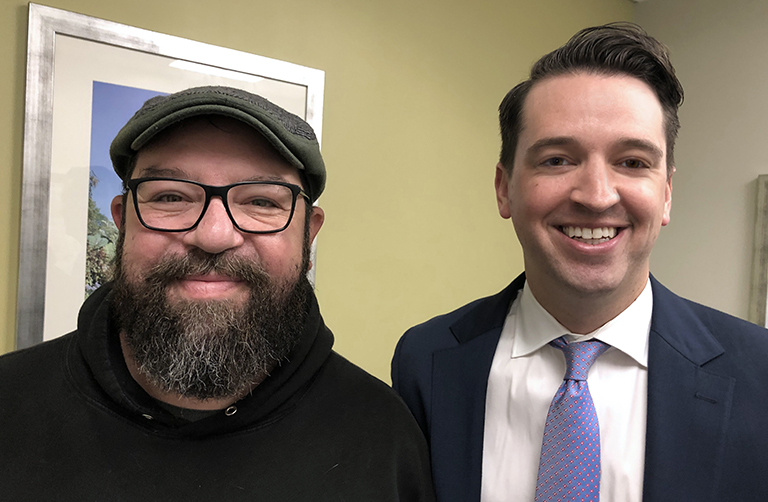 Mikey and Dr. Plummer