Jim's story
Spinal stenosis
Family ties bring Jim to Mayfield
Jim was on a fishing trip at a cabin in Minnesota last summer when years of back pain finally caught up to him. He had long dealt with bouts of numbness and weakness flashing down his legs, and now he started to lose feeling in his legs if he stood too long. On the fishing trip, it happened in both legs at once, and he collapsed.
Jim's chiropractor recommended that he consult with a neurosurgeon. Fortunately, he had one in mind: Dr. Vincent DiNapoli of Mayfield Brain & Spine, who had removed a brain tumor from Jim's brother Mike the year before.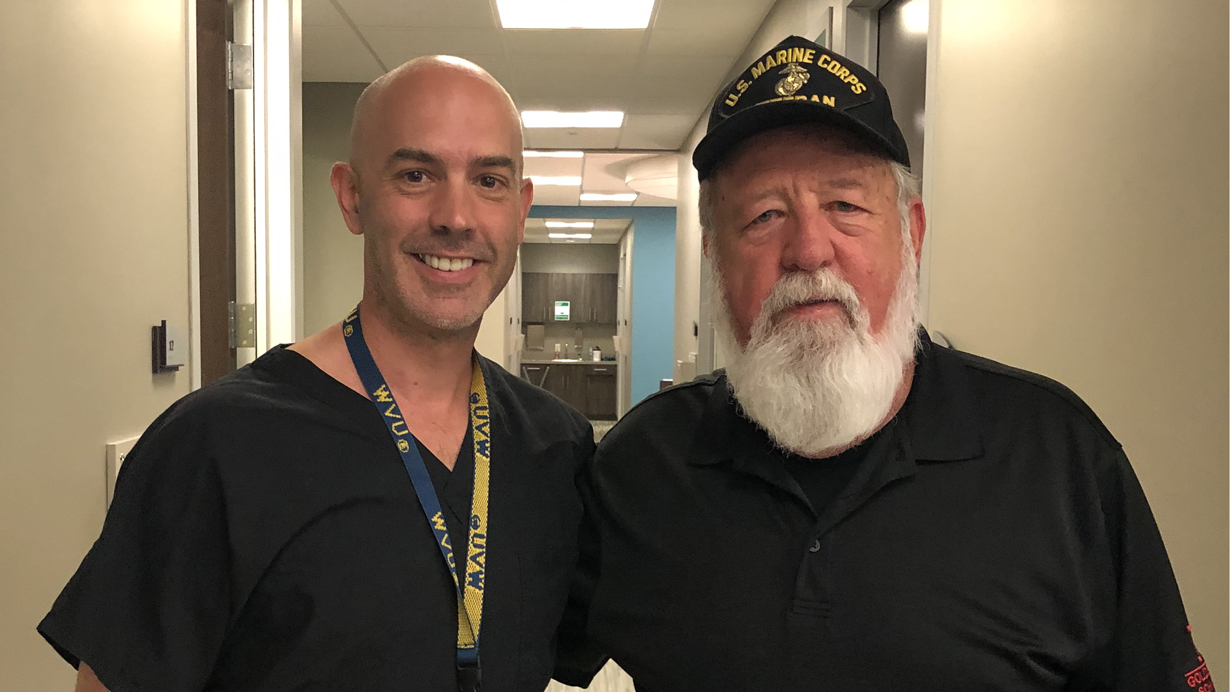 Jim with Dr. Vince DiNapoli
"I knew what Dr. DiNapoli had done for Mike, and I knew I was in good hands," Jim said. "I told him, 'If you can swing brain surgery, this should be a piece of cake.' And it was."
On his first visit to Mayfield, Jim consulted with Angela Kramig, a physician assistant who works with Dr. DiNapoli. After reviewing a scan of Jim's spine, she went through the symptoms of a condition called spinal stenosis: burning pain down the legs, loss of sensation in the feet, numbness or weakness in the lower legs.
"I heard that and I said, 'Yep, that's me,'" Jim recalled.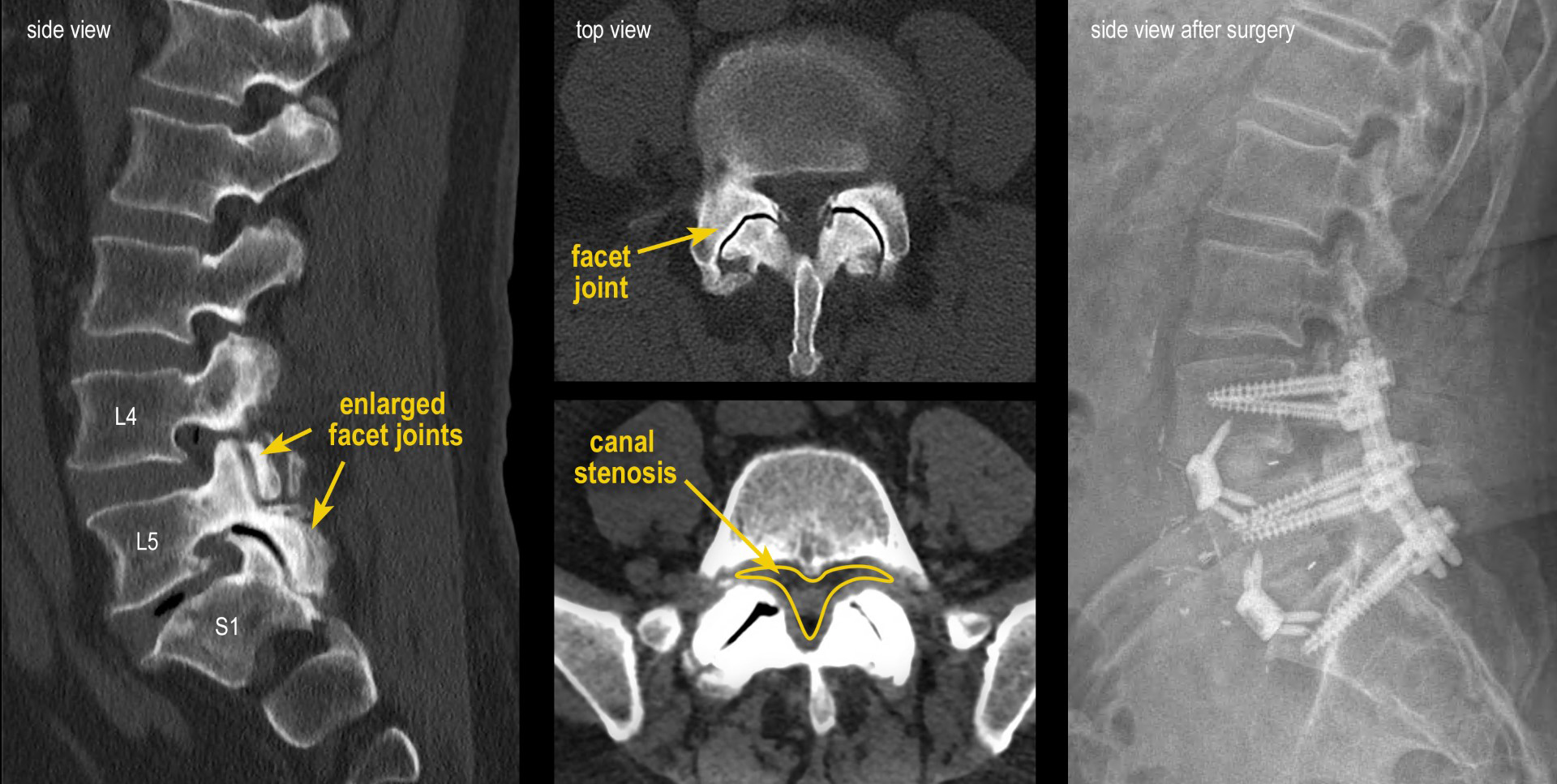 "We knew that Jim had faced significant back problems, and the imaging was consistent with a narrowing in the spinal column that defines spinal stenosis," Kramig said. "His symptoms did not respond to physical therapy, so we arranged for a surgical evaluation by Dr. DiNapoli right away."
Jim's medical history filled the page: While serving in the Marines decades ago, he suffered a back injury and developed a pilonidal cyst – a pocket containing skin debris – near his tailbone. He had gone through a knee replacement. He was diagnosed with a hip out of alignment, so he used inserts in the heel of one shoe. And he suffered from claudication, a pain caused by a lack of blood flow to the legs.
During the surgery in October 2022, Dr. DiNapoli performed an anterior lumbar interbody fusion, commonly called ALIF, from the L4 to S1 levels of Jim's lower spine to reduce the pressure on the nerves. He said Jim's outlook should be positive going forward.
"Jim is the kind of patient who takes charge of his own recovery," Dr. DiNapoli said. "Once we were able to relieve the pressure on the nerves being caused by the spinal stenosis, it allowed for healing of those nerves and significant relief from his symptoms."
After the surgery on a Monday at The Jewish Hospital – Mercy Health, Jim said he went home on Wednesday and was walking around on Friday. He has recovered to the point where most of his pain is gone, and he is regaining some of his previous level of activity.
"Before, I couldn't walk much without pain and all of that other stuff," he said. "But now, I can walk as long as I want. It's like nothing ever happened."
~ Cliff Peale
Hope Story Disclaimer -"Jim's Story" is about one patient's health-care experience. Please bear in mind that because every patient is unique, individual patients may respond to treatment in different ways. Results are influenced by many factors and may vary from patient to patient.