Spine Care > Scoliosis & Spinal Deformity
Adults with severe deformity or scoliosis are often told that nothing can be done to help them. However, that is not always true.
At Mayfield, we help many patients whose spine problems prevent them from being able to look their loved ones in the eye. With great deliberation, we begin our journey. We measure angles, remove bone carefully, and insert stabilizing hardware. Surgeries may occur in stages over several days.
It takes a village to care for a patient who has complex spinal surgery. Physical therapy can continue for several months, and complete recovery can take a year – but the rewards are significant.
When a patient who was severely disabled walks into our office standing upright after treatment, it is a truly emotional experience. For both the patient and for us.
Correcting complex spine problems
Adult scoliosis / kyphosis can be caused by age-related wear and tear or past surgeries. We treat hundreds of patients each year with:
Flat back syndrome
Junctional kyphosis
Bones slipped out of alignment (spondylolisthesis)
Failed fusion (pseudoarthrosis)
Scoliosis progression from childhood
Spinal tumors that need bony reconstruction
We begin with a history of your symptoms and prior treatments and assess your physical condition. Standing x-rays and other scans are taken. We measure your global spinal alignment to find the index tipping point. Cases are discussed at our weekly Spine Conference where multiple specialists share opinions. Then a custom, carefully planned solution is offered to restore your spinal balance.
Not every patient needs a complex reconstruction. In some cases, a targeted minimally-invasive surgery corrects the problem. A physical therapy and bone health program are always advised. Together, we tailor a treatment plan to fit your goals and improve function and mobility.
Learn more
11 surgeries had left her with a flat back and junctional kyphosis. "I didn't know anyone could fix my back." AMY'S TRANSFORMATION >
It Takes a Team to Treat Spine Deformities
Advanced Practice Providers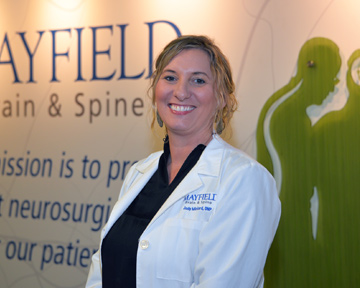 Evaluates and triages spine patients to surgical or non-surgical treatment paths. Sees patients quickly to diagnose and order imaging, which helps reduce wait times to see a surgeon.
PM&R Physicians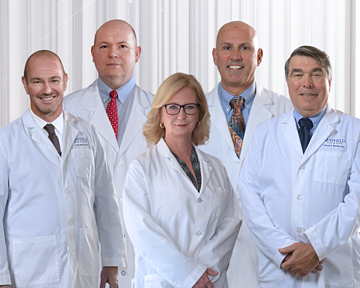 Provide nonsurgical treatment fo back and neck conditions. Diagnose nerve and muscle function with EMG tests. Treat pain with joint injections, nerve blocks, stimulators, and rehabilitation.
Physical Therapy Team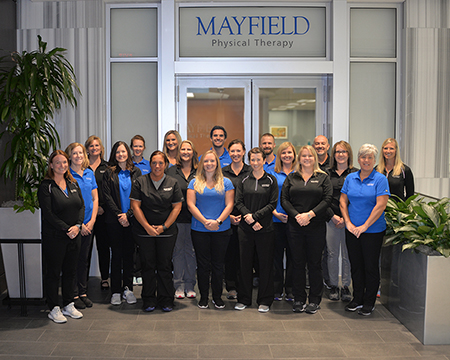 Evaluate and treat musculoskelatal and biomechanic issues of the spine. Perform manual therapy, dry needling, posture re-education, and bracing. Create custom stretch/exercise plans.