Physician Spotlight: Zachary Plummer, MD
Being a doctor is a medical mission for Mayfield's newest neurosurgeon
When Dr. Zachary Plummer was in high school in Indianapolis, he earned the "Best Dissector" award in his Anatomy class – a paper certificate that earned a spot of honor on his bedroom wall.
"I cherished that thing," says Mayfield's newest neurosurgeon, a specialist in complex spine surgery, started seeing patients July 5. "I was always interested in science, but when I took that class, that's when it all kind of hit for me."
Dr. Plummer went on to Indiana University for college and medical school. He then served a residency and a fellowship in complex spine surgery at the University of Cincinnati College of Medicine. Early in his residency, he worked with several of the current Mayfield neurosurgeons – and was hooked again.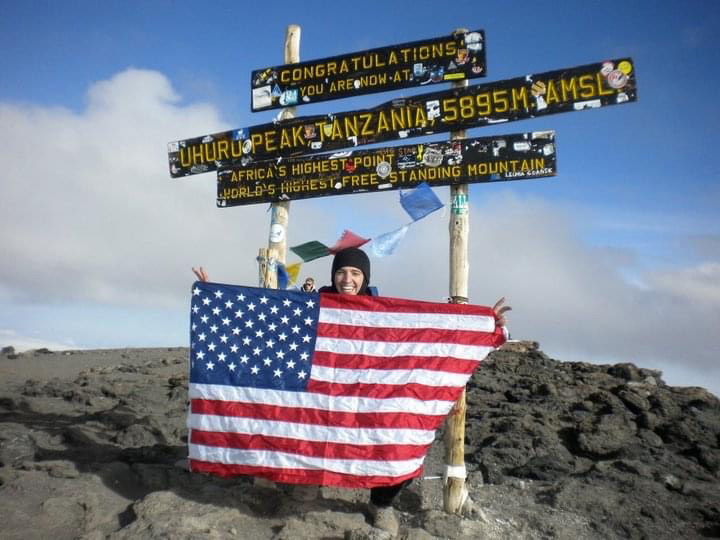 Dr. Plummer atop Mt. Kilimanjaro
"The whole group really cared about surgical skill," Dr. Plummer says. "It's almost a lifestyle – be a better surgeon every day, and that will translate to patient outcomes. That really impressed me, and this was really the place I had to be."
Dr. Plummer will see patients at Mayfield's West Chester office and perform surgeries at Mercy Hospital – Fairfield, The Christ Hospital and the Mayfield Spine Surgery Center. His expertise includes the treatment of complex spinal disorders, scoliosis, revision spine surgery, degenerative spine conditions, sacroiliac joint fusion, spinal tumors, spine trauma, Chiari malformation and hydrocephalus.
That passion for surgery started with his first month-long rotation in medical school.
"It was always surgery for me," he says. "I wanted to be the one who had control and could fix something. There is that trust between a patient and a neurosurgeon. It's like the patient is saying, "I'm going to let you fix me because you're the expert in the room.' I wanted to be the one to fix it."
Dr. Plummer is a soccer fan and has started playing golf regularly. His white husky Hal has been his constant companion since medical school.
Another passion is global health issues. Dr. Plummer served on medical mission trips to locations including Mongolia, Nepal and Tanzania, and was inspired by the doctors and families who take care of patients without many of the resources that providers in the U.S. enjoy. He often performed surgeries deep into the night for patients who had been waiting for a trained specialist. In some cases, families stay in the hospital to provide basic care, he says.
"It really reminds you," he says, "why you want to be a doctor."
~ Cliff Peale

"It's almost a lifestyle – be a better surgeon every day, and that will translate to patient outcomes. That really impressed me, and this was really the place I had to be." ~ Zachary Plummer, MD
---