Top doctors, best doctors, your doctors: Mayfield physicians recognized for excellence
CINCINNATI – Generations of patients around Greater Cincinnati have relied on Mayfield Brain & Spine for elite neurosurgical care – and Mayfield neurosurgeons and physicians continue to earn recognition among the region's best.
Patients and physicians recently nominated and voted for lists of Greater Cincinnati's most highly regarded doctors, and nearly every Mayfield physician was included. The lists include those published in Cincinnati Magazine, Cincy Magazine and Northern Kentucky Magazine.
"Our physicians provide an unmatched combination of expertise, dedication and compassionate care, just as Mayfield physicians have done for 85 years," said Dr. Andrew Ringer, a neurosurgeon and chairman of Mayfield. "We treat the most serious health conditions many patients will experience in their lifetime. Our independent practice sets Mayfield apart, allowing us to care for patients when and where they need it."
Mayfield's 21 neurosurgeons help patients diagnose and treat health issues including brain tumors, brain aneurysms, stroke, Chiari malformation, scoliosis and complex spinal deformity. Their expertise ranges from minimally invasive procedures to open cranial and spinal surgeries, and they operate in the region's leading hospitals to bring care closer to patients.
Mayfield's five interventional pain specialists and physical medicine & rehabilitation specialists help patients with acute or chronic back and neck pain, including non-invasive treatments such as physical therapy as well as minimally invasive interventions for pain, such as steroid injections and spinal cord stimulation trials.
For full listings, please visit CincinnatiMagazine.com/TopDocs
About Mayfield Brain & Spine
Mayfield Brain & Spine is the full-service patient care provider of the Mayfield Clinic, one of the nation's leading physician organizations for neurosurgical treatment, education, and research. Mayfield's roster of providers includes more than 30 specialists in neurosurgery, interventional neuroradiology, physical medicine and rehabilitation, interventional pain treatments and physical therapy. In 2021, Mayfield treated more than 27,000 patients from more than 40 states. Mayfield physicians specialize in the treatment of back and neck pain, sciatica, NPH, brain and spinal tumors, stroke, moyamoya, brain aneurysms, Chiari malformation, scoliosis, kyphosis, facial pain, facial twitch, trauma, concussion, spinal cord injury and carpal tunnel. As leading innovators in their field, Mayfield physicians have pioneered surgical procedures and instrumentation that have revolutionized the medical art of neurosurgery for spinal diseases and disorders, brain tumors, and neurovascular diseases and disorders.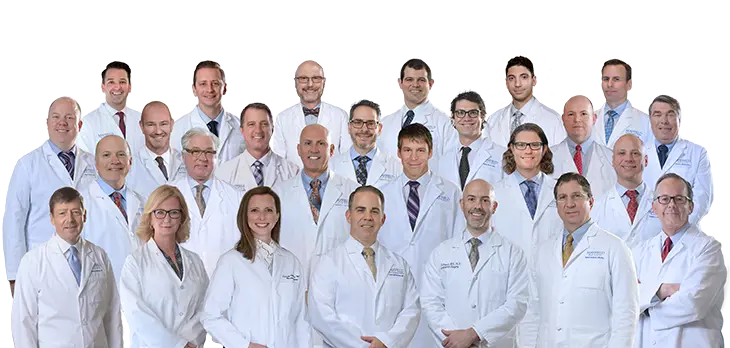 ---
January 03, 2023
FOR IMMEDIATE RELEASE
CONTACTS:
Cliff Peale
Communications Department
cpeale@mayfieldclinic.com
513-569-5236