New study suggests that fear of COVID-19 may be keeping people with stroke symptoms away from life-saving treatment
A recent study of 12 stroke centers in the US suggests that hundreds of stroke victims delayed seeking urgent care out of fears due to the COVID-19 crisis. The study, "Delayed presentation of acute ischemic strokes during the COVID-19 crisis", was authored by members of the Endovascular Neurosurgery Research Group (ENRG), and was recently published in the Journal of NeuroInterventional Surgery.
Clemens Schirmer, MD, PhD
"The COVID-19 pandemic has clearly delayed patients from seeking timely medical attention for stroke symptoms," says Clemens Schirmer, MD, PhD, Professor and Vice-Chair in the Department of Neurosurgery at Geisinger in Danville, PA, and one of the paper's co-authors.
Dr. Schirmer and his ENRG colleagues collected data from 12 stroke centers in the US, including the Comprehensive Stroke Center at Good Samaritan Hospital in Cincinnati, and compared patients presenting with stroke in February and March 2019 with patients presenting during the pre-COVID period in February 2020 and those in the peak COVID period of March 2020. The number of cases fell from 320 in the 2019 baseline period to 227 cases in the pre-COVID month of February and 163 cases in the peak COVID month of March 2020. Not only were there significantly fewer patients coming to the hospital with strokes, but patients came about 2 hours later, on average, when seeking medical care.
Andrew Ringer, MD, a neurosurgeon with Mayfield Brain & Spine in Cincinnati and a co-author of the paper, reiterated their concerns. "We think that patients are delaying this urgent care for stroke symptoms likely because of fears due to the pandemic." He added, "In fact, we think that recent news coverage may actually be contributing to this 'Coronaphobia', causing patients to avoid seeking the care they actually need out of fear of the virus."
The authors urge a public health message that balances measures to contain the spread of disease (e.g., wearing masks in public settings and social distancing) with key messages that encourage people to seek immediate treatment if they are exhibiting signs and symptoms of non-COVID diseases like acute ischemic stroke. To suggest otherwise can lead to delayed care or even worse outcomes.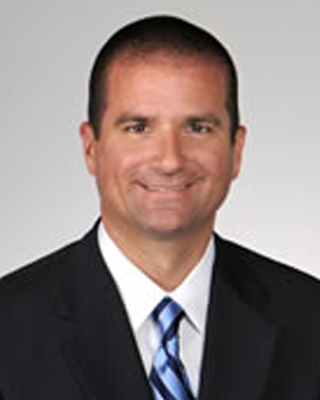 Alejandro Spiotta, MD
This is just one of the studies undertaken by ENRG that are related to the effects of COVID-19. Another ENRG colleague, Alejandro Spiotta, MD, Professor of Neurosurgery and Neuroendovascular Surgery at the Medical University of South Carolina, is leading a team that is looking at the demographics of stroke patients and outcomes during this period as well as measuring the impact that the pandemic has had on the health care workers on our stroke teams. According to Dr. Spiotta, "Early findings suggest that the risk to workers and patients may be lower than many news reports have implied, particularly in areas with a lower prevalence of the virus. We conclude that it is still much safer for our patients to seek care immediately than to avoid it out of fear of exposure to the virus."
Dr. Schirmer added, "As medical understanding and health policies are rapidly evolving, ENRG is on the frontlines of their institutions and collectively assessing COVID-related effects on stroke and neurointerventional care."
* * * * *
The Endovascular Neurosurgery Research Group (ENRG) is a research and teaching collaborative founded in 2004. ENRG now includes 43 physicians in 37 centers around the U.S. and is dedicated to sharing outcomes, best practices, new technology, and medical education for the purpose of continuously improving the care of patients with stroke, aneurysms, carotid disease and vascular malformations.
The Journal of NeuroInterventional Surgery (JNIS) is a leading peer review journal for scientific research and literature pertaining to the field of neurointerventional surgery. The journal was launched in 2009 following growing professional interest in neurointerventional techniques for the treatment of a range of neurological and vascular problems including stroke, aneurysms, brain tumors, and spinal disorders.
"We think that patients are delaying this urgent care for stroke symptoms likely because of fears due to the pandemic."
~ Andrew Ringer, MD