Good Samaritan Hospital, a Mayfield Partner, is Designated a Comprehensive Stroke Center
CINCINNATI -- Good Samaritan Hospital, a TriHealth hospital and partner of Mayfield Brain & Spine, has been designated a Comprehensive Stroke Center by The Joint Commission. The certification is the highest designation awarded by The Joint Commission for stroke care and is awarded to only 3 percent of all hospitals in the United States.
Good Samaritan's stroke program is part of the TriHealth Neuroscience Institute, a partnership of TriHealth and Mayfield that was formally established in 2017. The two organizations have been collaborating for more than 80 years.
The stroke certification "is another example of TriHealth's commitment to exceed expectations for patient care," said Marla Silliman, senior vice president, TriHealth Regional Operations. "In order to achieve this certification, The Joint Commission requires hospitals to have specific abilities to care for patients with the most complex stroke diagnoses. It is a rigorous process, which our team undertook to ensure the very best care for our patients."
Andrew Ringer, MD, a Mayfield neurosurgeon and Chief of Neurosciences for the TriHealth Neuroscience Institute, noted that the stroke certification is the second neuroscience milestone at Good Samaritan Hospital since the TriHealth-Mayfield partnership was formalized in 2017. In 2018 Good Samaritan's brain tumor program was the first in the Midwest and the third in the country to earn The Joint Commission's Gold Seal of Approval® for Brain Tumor Certification.
"Mayfield is proud to partner with TriHealth and Good Samaritan Hospital in the care of people diagnosed with cerebrovascular disease, brain tumors, spinal disorders, and other neurological conditions," Dr. Ringer said. "The Comprehensive Stroke Center designation is a significant achievement and builds on Good Samaritan's and Mayfield's joint commitment to superior patient outcomes and continuous quality improvement."
In addition to Dr. Ringer, neurosurgical stroke services at Good Samaritan are provided by Mayfield's Craig Kilburg, MD. Drs. Ringer and Kilburg also support stroke care at TriHealth's Bethesda North Hospital, designated a Primary Stroke Center by The Joint Commission.
To maintain status as a Comprehensive Stroke Center, hospitals are required to track, monitor and report patient outcomes. As part of its designation, Good Samaritan also has ensured the following services:
Neuroscience intensive care unit, with specially trained neurocritical care physicians
Comprehensive and current diagnostic and evidence-based treatment services
Around-the-clock neurosurgical services
Participation in clinical research
Continuing annual stroke education for nurses
Mayfield and TriHealth have played major roles in the development of neurosurgery in Greater Cincinnati. Good Samaritan first recruited Dr. Frank H. Mayfield to Cincinnati in 1937. Dr. Mayfield built his practice at Good Samaritan, where he established a community neurosurgery education program and went on to create one of the largest and most progressive neurosurgery practices in the country. He also guided the development of Good Samaritan's current Neurosurgical ICU, which was named in his honor.
---
Mayfield Brain & Spine is the full-service patient care provider of the Mayfield Clinic, one of the nation's leading physician organizations for neurosurgical treatment, education, and research. With more than 30 specialists in neurosurgery, interventional neuroradiology, physical medicine and rehabilitation, pain management, and physical therapy, Mayfield Brain & Spine treats 25,000 patients from more than 30 states in a typical year. Mayfield physicians specialize in the treatment of back and neck pain, sciatica, Parkinson's disease, essential tremor, NPH, epilepsy, brain and spinal tumors, stroke, moyamoya, brain aneurysms, Chiari malformation, scoliosis, kyphosis, facial pain, facial twitch, trauma, concussion, spinal cord injury, and carpal tunnel. As leading innovators in their field, Mayfield physicians have pioneered surgical procedures and instrumentation that have revolutionized the medical art of neurosurgery for spinal diseases and disorders, brain tumors, and neurovascular diseases and disorders.
---
TriHealth provides clinical, educational, preventive, and social programs through Bethesda North, Bethesda Butler, TriHealth Evendale, Good Samaritan, McCullough-Hyde, and TriHealth Rehabilitation hospitals and more than 130 other locations throughout Greater Cincinnati. This includes an ambulatory network, physician practices, research division, employer-based health services, hospice care, and fitness and health facilities. Learn more at trihealth.com, Facebook.com/TriHealth, @TriHealth on Twitter, and at YouTube.com/TriHealth.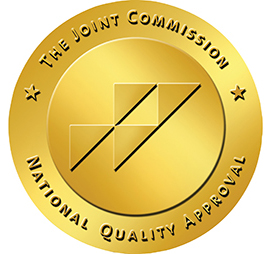 ---