The Jewish Hospital – Mercy Health, a Mayfield Partner, is Fourth in U.S. To Earn Joint Commission's Gold Seal for Brain Tumor Care
CINCINNATI – Mercy Health's Brain Tumor Center at The Jewish Hospital has earned The Joint Commission's Gold Seal of Approval® and Certification for brain tumor care. It is the fourth center of its kind in the nation to earn this certification by demonstrating continuous compliance with The Joint Commission's performance standards. The Gold Seal is a symbol of quality that reflects a health care organization's commitment to providing safe and quality patient care.
The certification recognizes health care organizations that provide clinical programs across the continuum of care for brain tumors. The certification evaluates how organizations use clinical outcomes and performance measures to identify opportunities to improve care, as well as to educate and prepare patients and their caregivers for discharge.
The Brain Tumor Center at The Jewish Hospital underwent a rigorous onsite review on June 14, 2019. During the visit, a team of Joint Commission reviewers evaluated compliance with related certification standards, including clinical information management, delivering and facilitating clinical care, performance measurement, and program management.
The Joint Commission develops its standards in consultation with health care experts and providers, measurement experts and patients. The reviewers also conducted onsite observations and interviews.
---
Patients and referring physicians can call 1-855-823-1537 to begin the appointment process.
---
Mayfield announced its partnership in the Brain Tumor Center with The Jewish Hospital and OHC (Oncology Hematology Care) in 2018. Mayfield's experience in brain tumor care is extensive. Its surgeons have performed more than 6,000 open surgeries, 3,600 radiosurgeries, and 1,150 Gamma Knife Procedures.
OHC is the region's premier source of treatment for nearly every form of adult cancer and complex blood disorder. OHC is certified by the American Society for Clinical Oncology in the Quality Oncology Practice Initiative Certification Program and is the only accredited Oncology Medical Home in Cincinnati, which ensures patients receive the highest quality cancer care.
Directing the Brain Tumor Center at The Jewish Hospital is Mayfield's Vincent DiNapoli, MD, PhD, a neurosurgeon who earned his fellowship in skull base surgery and neuro-oncology at the MD Anderson Cancer Center. Mayfield's Yair Gozal, MD, PhD, fellowship-trained in skull base surgery at the University of Utah, also treats patients with brain tumors at the center.
Mayfield's Ronald Warnick, MD, fellowship-trained in neuro-oncology at the University of California, San Francisco, is Co-Director of the Gamma Knife Center with Peter Fried, MD, a radiation oncologist who earned his fellowship in head and neck cancer at New York University Medical Center.
"The Brain Tumor Center's 22 physicians specialize in neurosurgery, otolaryngology (ear, nose and throat), radiation oncology, medical oncology, neurology, neuropathology, neuroradiology and rehabilitation medicine. Our center also includes the only skull base brain tumor program featuring fellowship-trained neurosurgeons and ENT surgeons, the region's only Gamma Knife® ICON™ radiosurgery program, a multidisciplinary Brain Tumor Board and a nationally recognized bone marrow transplant program," said Pat Davis-Hagens, President of The Jewish Hospital. "I congratulate the entire team for the dedication to top quality patient care. It's their work that makes this certification – only the fourth of its kind awarded by The Joint Commission, possible."
Some of the preparation for the site review included a review of the interdisciplinary team; the program's mission and scope of services, organization chart and job descriptions; emergency and medical equipment plans; order sets; clinical pathways and protocols used to implement the clinical practice guidelines.
The Brain Tumor Center Team also reviewed education material for patients, families and the community; policies and procedures; clinical and non-clinical performance measurement data together with continuous quality improvement reports; action plans to demonstrate how the data is used to improve program care and services; physician credentials; meeting minutes and conference calendars and agendas. The reviewer verified the effectiveness and performance of the program by speaking with patients, staff, and providers and through observational and chart audits.
For more information, please visit The Joint Commission website.
---
Mercy Health - Cincinnati is part of Bon Secours Mercy Health (BSMHealth.org), one of the top 20 health systems in the United States, one of the largest employers in Ohio and part of the top performing quartile of Catholic health systems for lowest cost per case for patient care. Mercy Health – Cincinnati makes advanced, compassionate, quality health care easy to help you be well in mind, body and spirit. Mercy Health – Cincinnati has been serving Greater Cincinnati for more than 160 years and provides an integrated network of leading physicians, compassionate caregivers, comprehensive services and exceptional care at more than 180 locations across the region. The Mercy Health – Cincinnati network of care includes five award-winning hospitals, senior living communities, primary care and specialty physician practices, outpatient centers, fitness centers and a variety of outreach programs. Mercy Health - Cincinnati hospitals have earned national Truven Health Analytics' 100 Top Hospitals honors more times than all other Cincinnati hospitals combined, placing them among the best hospitals in the nation. Truven has also named Mercy Health - Cincinnati as one of the nation's Top 15 health systems five times, more than any other health system in Cincinnati. To learn more visit, mercy.com and engage in the conversation via Mercy Health - Cincinnati's social media channels (@mercy_health on Twitter and Mercy Health - Cincinnati on Facebook).
Mayfield Brain & Spine is the full-service patient care provider of the Mayfield Clinic, one of the nation's leading physician organizations for neurosurgical treatment, education, and research. With more than 20 specialists in neurosurgery, interventional neuroradiology, physical medicine and rehabilitation, pain management, and physical therapy, Mayfield Brain & Spine treats 25,000 patients from more than 30 states in a typical year. Mayfield physicians specialize in the treatment of back and neck pain, sciatica, Parkinson's disease, essential tremor, NPH, epilepsy, brain and spinal tumors, stroke, moyamoya, brain aneurysms, Chiari malformation, scoliosis, kyphosis, facial pain, facial twitch, trauma, concussion, spinal cord injury, and carpal tunnel. As leading innovators in their field, Mayfield physicians have pioneered surgical procedures and instrumentation that have revolutionized the medical art of neurosurgery for spinal diseases and disorders, brain tumors, and neurovascular diseases and disorders.
OHC has been fighting cancer on the front lines for more than three decades. OHC is certified by the American Society for Clinical Oncology in the Quality Oncology Practice Initiative Certification Program and the only accredited Oncology Medical Home in Cincinnati. At OHC, the search for new treatments is relentless; the drive to provide superior care runs deep; and our fight against cancer is personal. OHC's independent, physician-led practice is known for delivering clinical excellence combined with unmatched personal and emotional support in 11 locations throughout the region. At its heart, OHC's approach to cancer care is simple – to surround you with everything you need so you can focus on what matters most: beating cancer. For more information, visit ohcare.com or Oncology Hematology Care, Inc. on Facebook.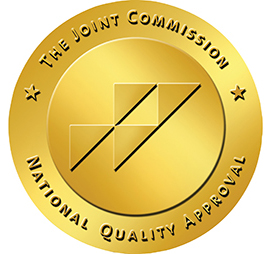 Gold Seal of Approval®
---