When back pain doesn't get better: Webinar explores the when, why and how of facet joint therapy
CINCINNATI – A common cause of back pain stems from something most people have never heard of: their facet joints. Pronounced fa-CETTE. Facet joints – there are two for each vertebra – allow us to flex and extend our spine. Like all joints, including the knee and hip, they are vulnerable to arthritis, injury, and degeneration.
During a free webinar (6-7 p.m. Sept. 29), Robert Whitten, MD, of Mayfield Brain & Spine will discuss facet joint pain and possible treatments, including joint injections, nerve block injections, and radiofrequency ablation. Dr. Whitten, a board-certified physical medicine & rehabilitation specialist, will answer questions following the presentation.
Register for Webinar
"Back pain is very common, and for most people most of the time it's pretty straightforward," Dr. Whitten says. "It gets better in a few days. But for some patients, unfortunately, it doesn't. Or it comes back recurrently. And that's frustrating because you spend a lot of time and money and energy trying to figure out how to make your back not hurt so much."
For Dr. Whitten, the first step toward pain relief involves identifying what part of the complex spinal structure is actually causing the problem and how it is impacting everything else. "We've learned a lot about the back in the last 30 years," Dr. Whitten says. "It used to be a big mystery. We now know there are pain generators. This particular webinar is about one of those pain generators: the facet joint."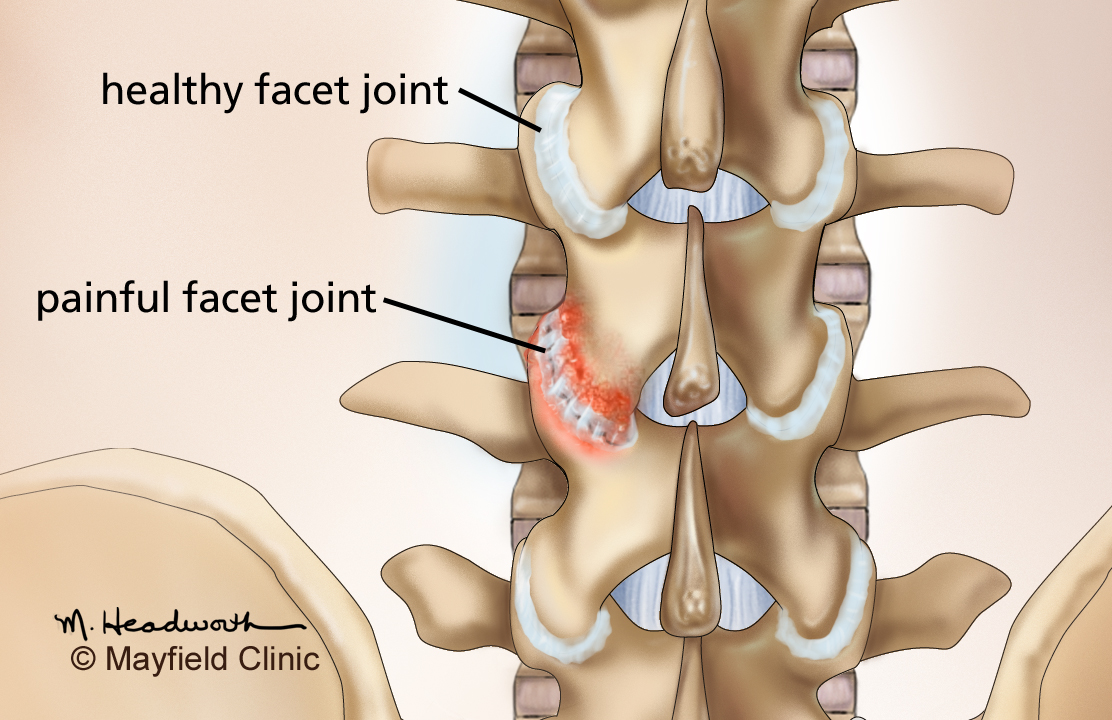 During the webinar Dr. Whitten will discuss:
the facet joint's role in the spinal structure
what can go wrong with it
how facet joint pain is diagnosed
how facet joint pain is treated
how to improve the situation over the long term
As a non-interventionalist, Dr. Whitten's role is to evaluate and diagnose back pain. He refers patients who require treatment to other members of Mayfield's comprehensive spine team: physical therapists, PM&R specialists who provide injections, and – if necessary – spine surgeons.