Covid Update
Masks Optional >>
Appointment Questions & Updates
If you have a question or need to make a change to an upcoming appointment, please email us at MayfieldCares@MayfieldClinic.com. One of our staff members will contact you as soon as possible, but no later than one business day after your message.
Be sure to arrive at the correct Norwood location!

Mayfield Physical Therapy is now available at all of our locations. Nearly 80% of our spine patients are able to recover with nonsurgical treatment. We strive to manage patients as conservatively as possible.
Learn more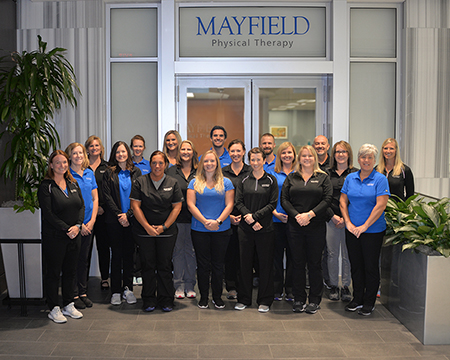 PT services from the spine experts