National Breast Cancer Awareness Month
Mayfield physicians and associates are recognizing National Breast Cancer Awareness Month (NBCAM) by wearing pink every Tuesday in October. These special "out-of-uniform" days are a visual reminder for us and others to promote the importance of early detection of breast cancer.
What can you do?
Schedule a mammogram and remind friends and family members to do the same. The American Cancer Society recommends yearly mammograms starting at age 40.

Remember the importance of monthly self breast exams. Women and men should know how their breasts normally feel and report any breast change promptly to their health care providers.


Learn more! There is a wealth of information available on the web. Here are a few sites to help get you started.
American Cancer Society: www.cancer.org
Susan G. Komen for the Cure: www.komencincinnati.org
Pink Ribbon Girls: www.pinkribbongirls.org
Wellness Community: www.thewellnesscommunity.org/cincinnati/
Breast Cancer Alliance of Greater Cincinnati: www.bcacincy.org
Please join us in promoting breast cancer awareness. Early detection can make all the difference.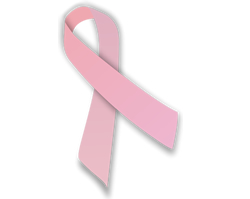 For more information regarding
National Breast Cancer Awareness Month visit: www.NBCAM.org