Dr. Dale Horne joins Mayfield Clinic
CINCINNATI–The Mayfield Clinic & Spine Institute is proud to announce the hiring of Dale S. Horne, MD, PhD, FACS, a neurosurgeon who treats a wide range of diseases and disorders of the brain and spine. Dr. Horne will begin his Mayfield practice November 3.
Dr. Horne has particular expertise in the treatment of spinal pathologies ranging from simple disc herniations to complex spinal deformities, tumors of the brain and spine, Chiari malformation, and peripheral nerve disorders, including carpal tunnel syndrome and ulnar neuropathy. He is trained in minimally invasive techniques, robotic spine surgery, cervical disc replacement, cervical spine reconstruction, spine stabilization and stereotactic brain surgery.
His practice will be located at Mayfield's office at the TriHealth Pavilion in Montgomery. He will perform surgery at Bethesda North Hospital, The Jewish Hospital - Mercy Health, Mercy Fairfield Hospital, Mercy Anderson Hospital, The Christ Hospital Spine Surgery Center, and UC Health West Chester Hospital.
Dr. Horne has been in private practice since 1997, most recently with Riverhills Neuroscience in Cincinnati from 2006 to 2014. He earned a doctorate degree in pharmacology from Tulane University in 1987 and his medical degree from Washington University School of Medicine in 1990. He subsequently completed a residency in neurosurgery at Vanderbilt University Medical Center in 1997.
Dr. Horne is board certified with the American Board of Neurological Surgeons. He is a board member and past president of the Ohio State Neurosurgical Society, secretary of the Northwest Quadrant of the Council of State Neurosurgical Societies and a fellow of the American College of Surgeons. In addition, he is a member of the American Association of Neurological Surgeons, Congress of Neurological Surgeons, Society for Robotic Surgery, North American Spine Society and Ohio State Medical Association.
---
The Mayfield Clinic, an independent, single-specialty academic neurosurgery group, is recognized as one of the nation's leading physician organizations for clinical care, education, and research of the spine and brain. With over 20 specialists in neurosurgery, interventional neuroradiology, physical medicine and rehabilitation, and pain management, the Clinic treats 25,000 patients from 35 states and 13 countries in a typical year. Mayfield's physicians have pioneered surgical procedures and instrumentation that have revolutionized the medical art of neurosurgery for spinal diseases and disorders, brain tumors, and neurovascular diseases and disorders. Learn more about Mayfield at mayfieldclinic.com.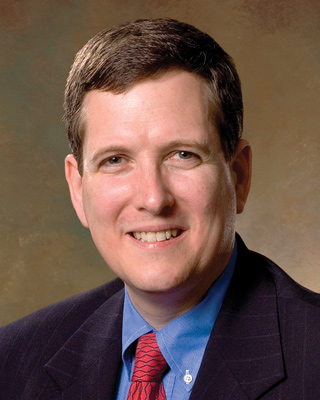 Dale Horne, MD, PhD, FACS