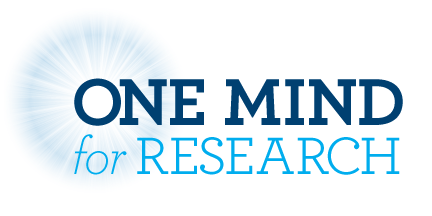 December 10, 2013
FOR IMMEDIATE RELEASE
CONTACT: Katy Cosse
UC Academic Health Center
513-558-0207
kathryn.cosse@uc.edu
Cindy Starr, MSJ
Communications Department
513-569-5236
cstarr@mayfieldclinic.com


Mayfield Clinic, UC researchers to join international traumatic brain injury research collaboration
---
CINCINNATI—Starting in the spring of 2014, University of Cincinnati (UC) researchers will begin enrolling patients in an international, multi-site research project to better understand traumatic brain injury (TBI).
The five-year project, funded by an $18.8M National Institutes of Health (NIH) award, will support research at more than 55 sites worldwide to study concussion and traumatic brain injury.
The International Traumatic Brain Injury (InTBIR) Initiative is a collaboration among the NIH, the U.S. Department of Defense, the European Commission and the Canadian Institutes of Health Research. In the U.S., researchers at more than 20 institutions will be led by the University of California San Francisco.
Spearheaded locally by Opeolu Adeoye, MD, UC Associate Professor of Emergency Medicine and Neurosurgery and a neurointensivist at the UC Medical Center, the study, "Transforming Research and Clinical Knowledge in Traumatic Brain Injury" (TRACK-TBI), will collect the data needed to improve diagnosis and treatment of brain injury.
Co-investigators include Norberto Andaluz, MD, a Mayfield Clinic neurosurgeon and Associate Professor of Neurosurgery at UC, and Jed Hartings, PhD, Research Associate Professor of Neurosurgery,
The U.S. Centers for Disease Control and Prevention estimates that 2 percent of the U.S. population now lives with TBI-caused disabilities, at an annual cost of about $77 billion.
"There are many different ways in which the brain can be injured. Across the world, these patients are all managed very differently and this makes it very difficult to know which treatments benefit which patients," says Adeoye.
U.S. TRACK-TBI sites will enroll 3,000 patients with mild to severe brain injuries—linking clinical, imaging, genomic and outcome data. The data will be made available to researchers to evaluate diagnostic tests and biomarkers of TBI, and to evaluate which treatments improve patient outcomes across all phases of recovery and severity.
Dr. Adeoye says that the study is large enough to allow for meaningful comparisons of treatments and outcomes: "Further," he says, "making the data available to all will allow us to harness the knowledge and ingenuity of investigators from around the world and improve the chances of discovering new treatments to improve TBI outcomes."
Dr. Andaluz says the study will attempt to tackle a number of gaps in current knowledge about the least severe forms of traumatic brain injury. "These cases, infamously mislabeled as 'mild' or 'minor' head injuries, include a large spectrum of symptoms and long-lasting complications that are unsatisfactorily understood and characterized," he says. "TRACK-TBI will attempt to better stratify, identify, and treat those different shades of traumatic brain injury."
The project also is supported by private contributions and funding from the nonprofit One Mind for Research. The University of Cincinnati and its affiliates, including Mayfield Clinic, have been named one of eight U.S. academic partners of One Mind for Research, which is mounting a global quest to cure brain disease and eradicate the stigma associated with mental illness and brain injury.