Free Sunflower Revolution Symposium to feature former NBA, Xavier star Brian Grant
CINCINNATI – The 2011 Sunflower Revolution symposium, building on the motto "Move to Live & Live to Move," will feature former NBA and Xavier University basketball star Brian Grant, who was diagnosed with early-onset Parkinson's disease three years ago at age 36. He will discuss his experience with the disease and how exercise plays a crucial role in his management of Parkinson's.
The Sunflower symposium, a free educational event for patients, family members, and caregivers, is hosted by the University of Cincinnati Neuroscience Institute, the James J. and Joan A. Gardner Family Center for Parkinson's Disease and Movement Disorders and UC Health.
The event will take place from 8:30 a.m. to 3:00 p.m. Saturday, Sept. 10, at The Oasis in Loveland, Ohio. Registration is available at www.SunflowerRev.org or by phone at (866) 941-UCNI (8264).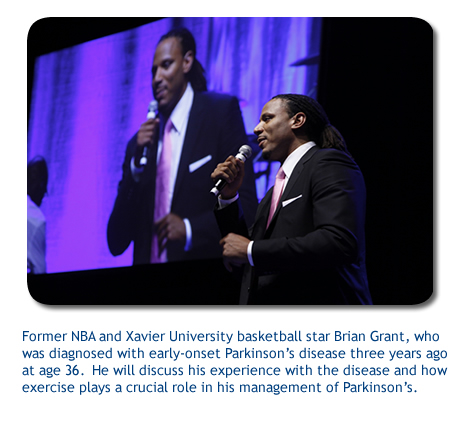 Mr. Grant, 6'9" power forward who starred for Xavier University and played 12 seasons in the NBA, is the founder of the Brian Grant Foundation, which seeks to be "an informational and inspirational resource for a community of people empowered to live unique and fulfilling lives with Parkinson's disease." The organization recently launched a new Web site, www.poweringforward.org, to support newly diagnosed patients and their caregivers.
"My Foundation wants to assure newly diagnosed Parkinson's patients that they are not alone," Mr. Grant says. "We're here to help them and their caregivers live their lives to the fullest."
Parkinson's disease is a chronic, degenerative neurological disorder that affects one in 100 people over the age of 60, the average age of disease onset. An estimated 5 to 10 percent of patients are diagnosed before age 40, with a subset of those afflicted before age 30. While the estimated number of people living with the disease varies, recent research indicates that at least one million people in the United States, and six million worldwide, suffer from Parkinson's disease.
The Sunflower symposium will present information about the latest research and treatments, as well as lifestyle interventions, exercise and dance. Program directors are Fredy J. Revilla, MD, Director of the Gardner Center, and Kim Seroogy, PhD, Director of the Selma Schottenstein Harris Laboratory for Research in Parkinson's. George Mandybur, MD, a neurosurgeon with the Mayfield Clinic and Gardner Center, will speak about current surgical management of Parkinson's disease.
The Gardner Center, a component of the UC Neuroscience Institute, is a regional referral center for patients in Greater Cincinnati and the surrounding four-state region.
The Sunflower Revolution was named and founded in 2004 by Kathleen Krumme, a Cincinnati cyclist and bicycle shop manager whose father suffered from Parkinson's disease. The sunflower is not only a ubiquitous sight at the Tour de France, the world's most famous cycling event, it is also a symbol of hope. In founding the Sunflower Revolution, Ms. Krumme envisioned a future revolution in the treatment of a neurological disease that currently has no cure.
The Sunflower Revolution bike ride, which is not being held in 2011, will return in 2012.
* * *
The Mayfield Clinic is recognized as one of the nation's leading physician organizations for clinical care, education, and research of the spine and brain. Supported by 20 neurosurgeons, six neurointensivists, an interventional radiologist, and a pain specialist, the Clinic treats 25,000 patients from 35 states and 13 countries in a typical year. Mayfield's physicians have pioneered surgical procedures and instrumentation that have revolutionized the medical art of neurosurgery for brain tumors and neurovascular diseases and disorders.

The UC Neuroscience Institute, a regional center of excellence, is dedicated to patient care, research, education, and the development of new treatments for stroke, brain and spinal tumors, epilepsy, traumatic brain and spinal injury, multiple sclerosis, neuromuscular disorders, Alzheimer's disease, Parkinson's disease, disorders of the senses (swallowing, voice, hearing, pain, taste and smell), and psychiatric conditions (bipolar disorder, schizophrenia and depression).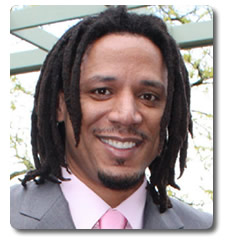 Former NBA and Xavier University
basketball star Brian Grant
August 25, 2011
FOR IMMEDIATE RELEASE
CONTACT:
Cliff Peale
Communications Department
cpeale@mayfieldclinic.com
513-569-5236
---
About The Brian Grant Foundation
Established in 2010, the Brian Grant Foundation supports efforts to build awareness and education of Parkinson's disease in order to increase earlier diagnosis, educate patients and their families, and provide a viable forum for people affected by Parkinson's. Its mission is to be an informational and inspirational resource for a community of people to live unique and fulfilling lives with Parkinson's disease. After playing professional basketball for 12 seasons in the NBA as a power forward, Brian Grant was diagnosed in November of 2008 at age 36 with young-onset Parkinson's disease. Since then, he has become an advocate and an inspiration for those living with PD.