Retiring Mayfield CEO Michael J. Gilligan to Focus on Role as CEO of Priority Consult
CINCINNATI - Michael J. Gilligan, who retires as President and CEO of the Mayfield Clinic on Sept. 16, will devote his future energies and talent to expanding Priority Consult, LLC, an independent healthcare solutions company that Mayfield developed and launched in 2003.
Priority Consult, which Mr. Gilligan helped create, provides specialized software applications for effective patient triage/management using patient-focused, nurse navigation models. Mr. Gilligan has served as CEO of Priority Consult since its inception.
Initially developed as a more efficient and effective way to manage the Mayfield Clinic's spine patients, the Priority Consult model has been so successful that, since 2003, it has been licensed to 62 programs around the United States. Clinical providers using the rapid-review and patient-management system include 39 spine treatment clients and 23 breast care clients. Mr. Gilligan envisions a day when Priority Consult is the leading software provider to U.S. specialty practices for their management of intake triage and nurse navigation of patients.
As Mayfield's President and CEO since 1987, Mr. Gilligan has served as a visionary leader for the internationally recognized brain and spine surgery clinic. He has worked with physicians, management and staff to augment the organization's reputation as an innovator through the development and adoption of emerging technologies, the creation of new methods of healthcare delivery, and the construction of specialized healthcare delivery sites.
During Mr. Gilligan's 24 years as President and CEO, Mayfield more than doubled the number of patients it serves while adding offices in Ohio, Indiana, and Kentucky. Mr. Gilligan developed a skilled management team and worked with a dedicated physician-led board to drive Mayfield's vision, which included the development of an imaging center, ambulatory spine surgery center, pain management services, a spine patient management network, a patient navigation system, and collaborative projects including a radiation therapy center and a neuroscience center of excellence.
"While Mayfield has always been an entrepreneurial organization, Mr. Gilligan has brought us a higher level of business thinking," said Ronald Warnick, MD, a neurosurgeon and Chairman of Mayfield's Board of Directors. "His knowledge of the business of healthcare, and his vision to use that knowledge to help Mayfield grow in so many different ways, has been invaluable to our organization."
Dr. Warnick said the Board is well into the process of identifying Mr. Gilligan's successor and will make an announcement soon.
* * *
The Mayfield Clinic is recognized as one of the nation's leading physician organizations for clinical care, education, and research of the spine and brain. Supported by 20 neurosurgeons, six neurointensivists, an interventional radiologist, and a pain specialist, the Clinic treats 25,000 patients from 35 states and 13 countries in a typical year. Mayfield's physicians have pioneered surgical procedures and instrumentation that have revolutionized the medical art of neurosurgery for brain tumors and neurovascular diseases and disorders.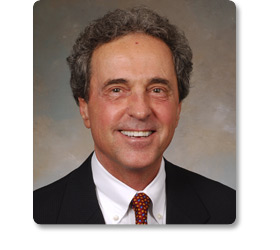 August 24, 2011
FOR IMMEDIATE RELEASE
CONTACT:
Cliff Peale
Communications Department
cpeale@mayfieldclinic.com
513-569-5236
---